Friedrich Chill® Premier Inverter Window Air Conditioners
$479.00
SKU: CCV08A10A
Delivery & Installation
Available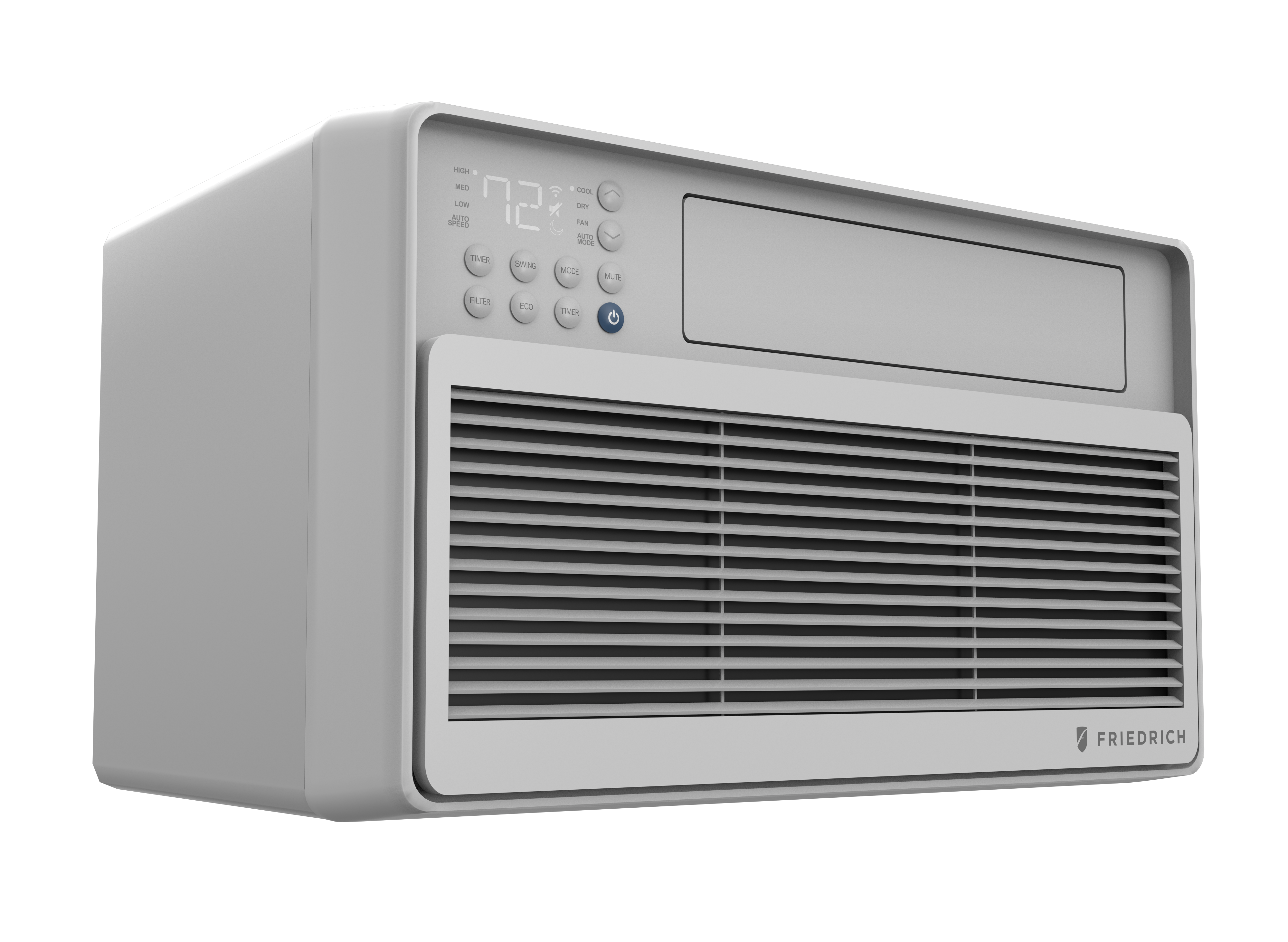 Friedrich Chill®
 

Premier Inverter Window Air Conditioners

The all new Friedrich Chill® Premier Inverter is ultra-quiet, adaptive and efficient comfort. State-of-the-art Precision Inverter® Technology provides efficient, precise temperature control and Library-Quiet™ sound levels, while convenience comes standard with simplified installation, and an adaptable design that allows the window to be opened, even after the unit is installed. Every Chill Premier Inverter model is a clever choice that delivers complete comfort and control.
Smart Design
Traditional window units don't allow the homeowner to open the windows once installed, limiting the amount of fresh air, but the Friedrich Chill® Premier Inverter features a flexible design that includes:
SimpleSill™ Technology – Allows the window to be opened and closed after installation
Three-step Installation – Simplifies the process with a one-piece frame, included hardware and expandable side curtain
Variable Comfort Technology
The Precision Inverter® compressor operates at precise capacity needed while the Turbo Cool boosts cooling operation by up to 41%
Library Quiet™ Operation
Soft-Start™ technology eliminates hard stop-and starts and run at lower sound levels than other compressor types. QuietMaster™ technology combines heavy duty insulation, stiffened sheet metal, optimized air flow and counterweights to dampen vibration.
Quiet mode operates at ultra-low fan speed for the quietest cooling available
Down to 32dB on fan only and 42 dB in cooling
Ultimate Efficiency
Friedrich's commitment to environment-friendly cooling is shown in the Chill® Premier Inverter. The unit operates up to 35% more efficiently1 than traditional window air conditioners. The Chill® Premier Inverter is ENERGY STAR® certified and uses sustainable R-32 refrigerant to help protect our planet.
Smart Features 
Designed with intelligent features that put the homeowner in control, the Chill® Premier Inverter includes industry-leading advantages like:
Built-in Wi-Fi Control – Manage comfort from anywhere with the Friedrich®

 

Go App
Auto Air Sweep – Moves louvers up and down, extending the air flow for maximum circulation and cooling
Intelligent Sleep Mode – Smart temperature auto adjustment with Turbo Fast Cooling
Smart Investment
Every unit maintains precise temperature control while providing homeowners peace of mind through:
Money Saver® Mode – Runs fan only when cooling to save on bills
Built-in Filter – Allows homeowners to breathe easy with washable design and automatic clean filter reminders
Reliable Quality – Units are backed by a 5-year limited warranty
Mass Save Rebate on all new Chill Premier Inverter Units: DOWNLOAD REBATE FORM

Download the FRIEDRICH REBATE FORM